SERVING ALL TARRANT COUNTY

We pull city permits and have city inspections.

Providing residential/commercial plumbing services.

No job is too big or too small.

Mon - Fri 7:30am - 5:00pm Emergency Service Available 24/7

Insured * Bonded * Uniformed

ROMANCE SERVICES
Complete Drain and Sewer Service:
Your drain and sewer systems need to be properly maintained and periodically inspected for any minor problems before they become major problems; you need the expertise of our professional plumbers to partner with in order to be proactive at preventative measures as oppose to reactive measures which are more costly in the long run.

We will help service and apply septic tank pumped, pipe repair, washer line issues, clogged drains, toilet problems, floor drain issues, grease trap care, remove tree roots near septic tank, video inspections, trenches and repairs, septic tank and drain field problems. We can even provide maintenance products such as grease eating bacteria, bowl and urinal cleaners, natural bacterial additives, etc. We will customize your maintenance program to your systems particular needs.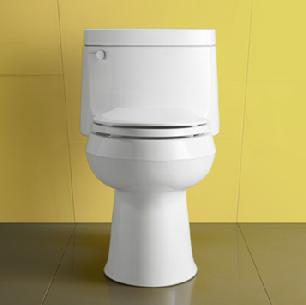 Full Service Residential Plumbing:
Cracked pipes, burst pipes, slow flowing drains, backed up sewer systems, low or no water pressure, toilet clogs, problems with the hot water tank, and slab leaks just to name a few problems that we have extensive experience repairing or upgrading.

Plumbing components repaired and/or installed: faucets, kitchen sinks, laundry centers, toilets, drain pipes, garbage disposals, bath tubs, sewer lines, septic tanks, septic drain field, bath sinks, gas meters, water softeners, and water heaters, just to name a few items we have repaired/or installed.

We completely understanding how the plumbing system and its component work and "know how" is essential because sometimes a problem occurs in one part of the plumbing which could be indicative of a larger issue affecting your entire plumbing system. We are experts in plumbing and can determine bigger problems in the system and make the correct repair or upgrade in order to eliminate the issue(s).
Sewer Projects: sewer and drain stoppages, sewer line replacements, in line camera inspections.
Fixture Installations: sinks, faucets, and disposals, toilets, lavatories, tub and shower valves, tank and tank less water heaters, circulation pumps
Water Projects: leak repairs, water service replacements and house re-pipes, slab leak repairs, tank and tank less water heater installations.
Gas Projects: gas tests, gas re-pipes and gas leak repairs
Backflow Testing and Installation
Commercial Plumbing Services:
Our master plumbers understand the critical component of a commercial building's plumbing system and because we are experts, we know and understand commercial plumbing systems efficiently. Using the latest in technology, tools, and equipment, we deal with complicated plumbing systems in a variety of technology based inspections, for example, using our on-site video camera and computer to run an inspection of the water pipes.
Our plumbers have the expertise and experience to provide businesses with a comprehensive analysis of their plumbing system and fix any problems correctly the first time. Along with the services provided for residential customers mentioned above, our commercial plumbing services can also provide hydro-scrub services, auto injection systems, and back flow prevention.
Commercial repair and Tenant Finish Outs
Water, Sewer and Gas repairs
Rough In and Top Outs
Backflow Testing and Installation